Recent Blog Posts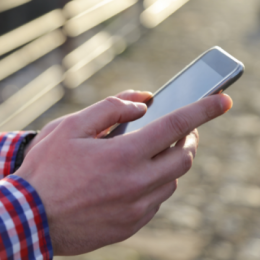 Posted On: September 12, 2022 by Home State Bank in: Personal Banking
When it comes to texting scams, the key is knowing how to respond - and when not to.
Scammers are always trying to find a way into your life. Just when anti-spam technology started to limit the number of robocalls we get (cut down by almost half over the past year), fraudsters started sneaking into our phones through another window — our text messages.
The Federal Communications Commission (FCC) recently reported that consumer complaints about unwanted texts...
Read More
Posted On: July 8, 2022 by Home State Bank in: Community, General
Have you purchased or possibly refinanced your home mortgage, recently? Well, you could be a target.
Recently blue postcards have been landing in our mailboxes. They say "IMMEDIATE RESPONSE NEEDED" or "ACT NOW", as it pertains to your loan.
THIS IS DEFINITELY A SCAM!
If you've recently purchased or even refinanced your home mortgage, this makes you susceptible to becoming a prime target of this specific scam.
Read More