Funding for Startups and Young Businesses
A community thrives when it has a diverse business community. Entrepreneurs and small business owners provide the new business ideas and ventures that create a lively mix of businesses, making them valuable assets to our community. That's why we offer a number of different small business loans to help new businesses get off the ground and young businesses continue to grow.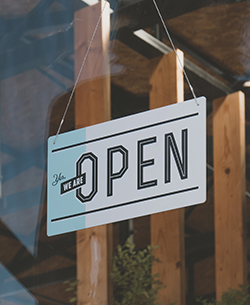 Whether your business idea has been your dream from the start or you're capitalizing on an unexpected opportunity, our small business loans can help you transition into a business owner. Our business lenders have the experience and knowledge to help you handle the most common small business needs:
Operating capital
Tool and equipment purchases
Purchasing or renovating a building
We specialize in loans from the Small Business Administration. SBA loans offer flexibility and financing in unique situations or if you don't qualify for a traditional commercial loan.
Contact any of our business lenders today to learn more about our small business loan offerings.