Build the Home You've Always Wanted!
Are you wanting to move into a new home, but can't find the right home on the market? With a construction loan from Home State Bank, you can build the home of your dreams!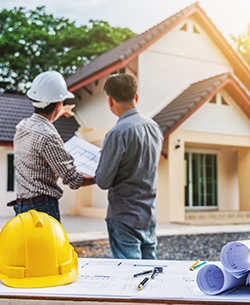 Our experienced loan officers work with you one-on-one to understand your exact financial situation and needs. With their expertise in home construction lending, our lenders will then create a solution tailored to your needs.
We can also help with financing for remodeling and additions to your current home. Just ask!