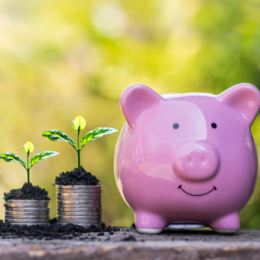 Posted On: October 25, 2022 by Home State Bank in: Community, Personal Banking
It's hard to imagine light at the end of the tunnel when you are stuck in a bad place financially. I was in a place in my life where money didn't have meaning. You spent it the way you needed to and if you didn't have it, you charged it. When medical bills would roll in, I would toss them to the side because they were at the bottom of my priority list. They were turned over to collections time and time again, dropping my credit score more and more each time.
Now,...
Read More
Posted On: July 8, 2022 by Home State Bank in: Community, General
Have you purchased or possibly refinanced your home mortgage, recently? Well, you could be a target.
Recently blue postcards have been landing in our mailboxes. They say "IMMEDIATE RESPONSE NEEDED" or "ACT NOW", as it pertains to your loan.
THIS IS DEFINITELY A SCAM!
If you've recently purchased or even refinanced your home mortgage, this makes you susceptible to becoming a prime target of this specific scam.
Read More