Make Your Dream Home a Reality!
Purchasing a home is no small task. That's why we aim to help keep it simple, whether you are looking for your first home or need to accommodate a growing family. Our home lending team works to understand your exact needs to find the best solution for you.
When it comes to your first home as an adult or providing a wonderful home for your kids, we do everything we can to help make your dreams come true.
Curious about the steps involved with buying a home? View our home buying timeline here!
Mortgage Options Available
---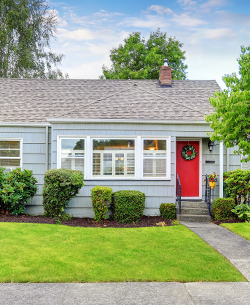 We pride ourselves on offering a wide variety of loan types. It's what allows us to help so many different people and families in various financial positions. Our mortgage options include:
Traditional options like fixed rate and adjustable rate mortgages
Balloon mortgages for higher home costs
Loans for first-time homebuyers
VA loans
USDA Rural Development home loans
And other loan options!
Best of all, you get the knowledge and experience of home lending professionals who know the industry and have work well with attorneys and realtors. This all leads to a simpler home buying process for you.
Refinancing- Refresh Your Home Loan!
---
Refinancing is a great option for certain homeowners, and our home lending experts can help make it happen! If your current monthly mortgage payments are draining your finances, we can help refinance your home to restructure your loan terms and interest rate.
See How Much You Qualify For!
---
Our Mortgage Qualification Calculator gives an idea of how large of a mortgage you qualify for. Simply enter the required information to see what possibilities lie ahead!