Assistance in Maximizing Your Farm's Production
Managing a farm is no small task. When you feel you need assistance to meet the operational challenges of running your farm, the Land Management team at Home State Bank is here to help.
Our experienced team meets with you one-on-one to identify your needs and to develop a land management plan tailored to your goals. We act as your agent, handling the day-to-day tasks in pursuit of maximizing the potential of your land.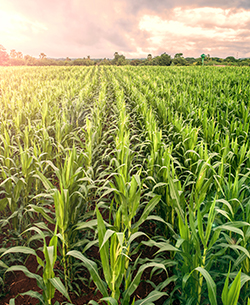 We also provide a wide array of services such as interviewing potential operators, developing a lease and more:
Negotiating farm lease terms with the selected operator
Visiting the farm and with your operator regularly
Ensuring your farm is enrolled in all the necessary farm programs
Selecting seed, fertilizer and chemicals and determining the proper crop rotation with your operator
Creating a marketing plan for all crops produced
Collecting income as needed
Reviewing and paying your farm's property, liability and crop insurance coverages
Reviewing and paying your farm's real estate property taxes
And more!
Speak with our Land Management Team today to learn about our expertise in land management and how we can help you.