Manage Your Money Effortlessly!
Successfully managing your finances doesn't require a degree in accounting. All you need is an Online Banking account from Home State Bank!
With Online Banking, you have the power to access your accounts, pay bills and review account information all from the comfort of your home office or your couch. Better yet, Online Banking is protected by a wall of security, keeping your money and information safe.
Online Banking Benefits
---
What can you do with Online Banking? The list is nearly endless! In addition to checking your account balances and reviewing transactions, you can also:
Transfer money between your accounts
Set up account alerts for low balances or high-dollar purchases
Create a recurring transfer from your checking to your savings account to "pay yourself first"
View spending reports to have better control over your finances
Pay bills with Online Bill Pay
Check your monthly bank statements with eStatements
Online Banking is your one-stop financial management tool! It also gives you access to other beneficial tools like Mobile Banking, Online Bill Pay and eStatements, so enroll online today!
Online Bill Pay
---
Paying bills no longer has to be a hassle! With Online Bill Pay, you can forget about buying stamps and licking envelopes.
You can pay any bill to any company, from a local business to national companies. All you have to do is login to your Online Banking account, go into the Bill Pay area and add the payment information. You can also set up one-time or recurring bill payments and create bill reminders so you never miss a payment.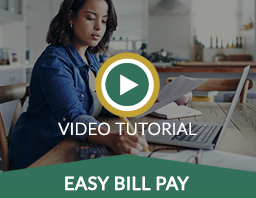 eStatements
---
Reduce paper clutter and keep your finances organized! eStatements keeps your monthly bank statements organized electronically within your Online Banking account. What does this mean for you?
No more filing paper statements in already crowded filing cabinets
You get your statements quicker
No need to shred paper statements before disposing of them
Our industry-standard security means your account information is safe
Be more environmentally friendly by using less paper
You can also download each statement to your computer or the data into your own financial management software, such as Quicken® & QuickBooks™.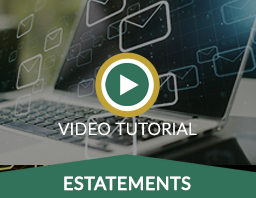 Bank When It's Best for You!
---
The grocery store, the seat of your combine or your kid's football game; you never know when you'll need access to your bank accounts. With Mobile Banking from Home State Bank, you'll never be separated from your money!
Our mobile app puts the power in your hands to manage your money when you want. Simply open the app to:
Quickly check your account balances
Deposit checks easily with mobile capture
Review account alerts
Pay bills using the Bill Pay feature
Transfer money between your accounts
View past transactions to track your spending
Do all this and more behind a wall of industry-standard security, meaning your information is safe
Mobile Banking is the perfect tool for managing your money whether you're 25, 75 or anywhere in between!
Enrolling in Mobile Banking is Easy!
---
Just follow these simple steps to download our Mobile Banking app (you must have an Online Banking account to enroll in Mobile Banking):
Go the webpage for the app in the Apple iTunes© store or in the Google Play™ store or search for "Home State Bank IA Mobile"
Download and install the app
Enter your Online Banking username, password and security question answer
Get ready to bank whenever, wherever you want!
Learn More About Our Mobile App
---