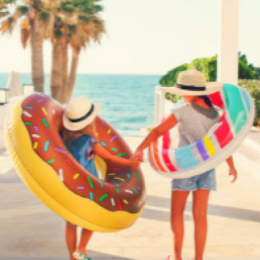 Posted On: December 16, 2021 by Home State Bank in: Personal Banking, Services
How would it feel to not be strapped for cash for the holiday season?
How would it feel to take a fun family vacation without the worry of piling on credit card debt?
Home State Bank has the answers to both! Join our Vacation and/or Christmas Club and you can start saving today to avoid the worry of missing out or overspending.
The concept behind both these clubs is the simple savings rule: Out of sight, out of mind.
When you join both or either...
Read More