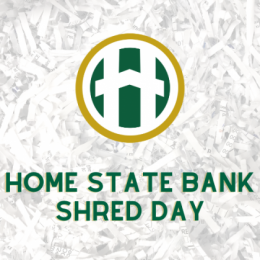 Posted On: May 25, 2022 by Home State Bank in: Community
We know you've been waiting and now you can mark your calendar for Home State Bank's annual shred day!
No more wondering what to do with all those confidential and cumbersome papers.
Our event will take place on June 22 from 4 - 6pm in the Home State Bank parking lot.
Wondering what you can bring to shred? Check out our lists below of what is and is not accepted for shred day!
ACCEPTED ITEMS
Copy paper Letterhead Computer...
Read More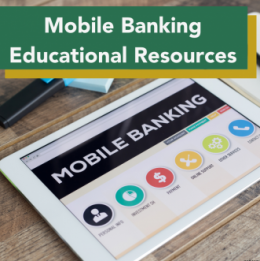 Posted On: December 7, 2021 by Home State Bank in: Community, Personal Banking
Effective January 1, 2022, Home State Bank will no longer have business hours on Saturdays.
This decision has been the result of a community-wide banking decision that all banks in Jefferson will be closed on Saturdays. While this is effective January 1, because of bank holiday dates, this will really go into effect December 18.
But don't worry! This doesn't mean you can't still accomplish all your banking needs. All Saturday services can be completed through...
Read More