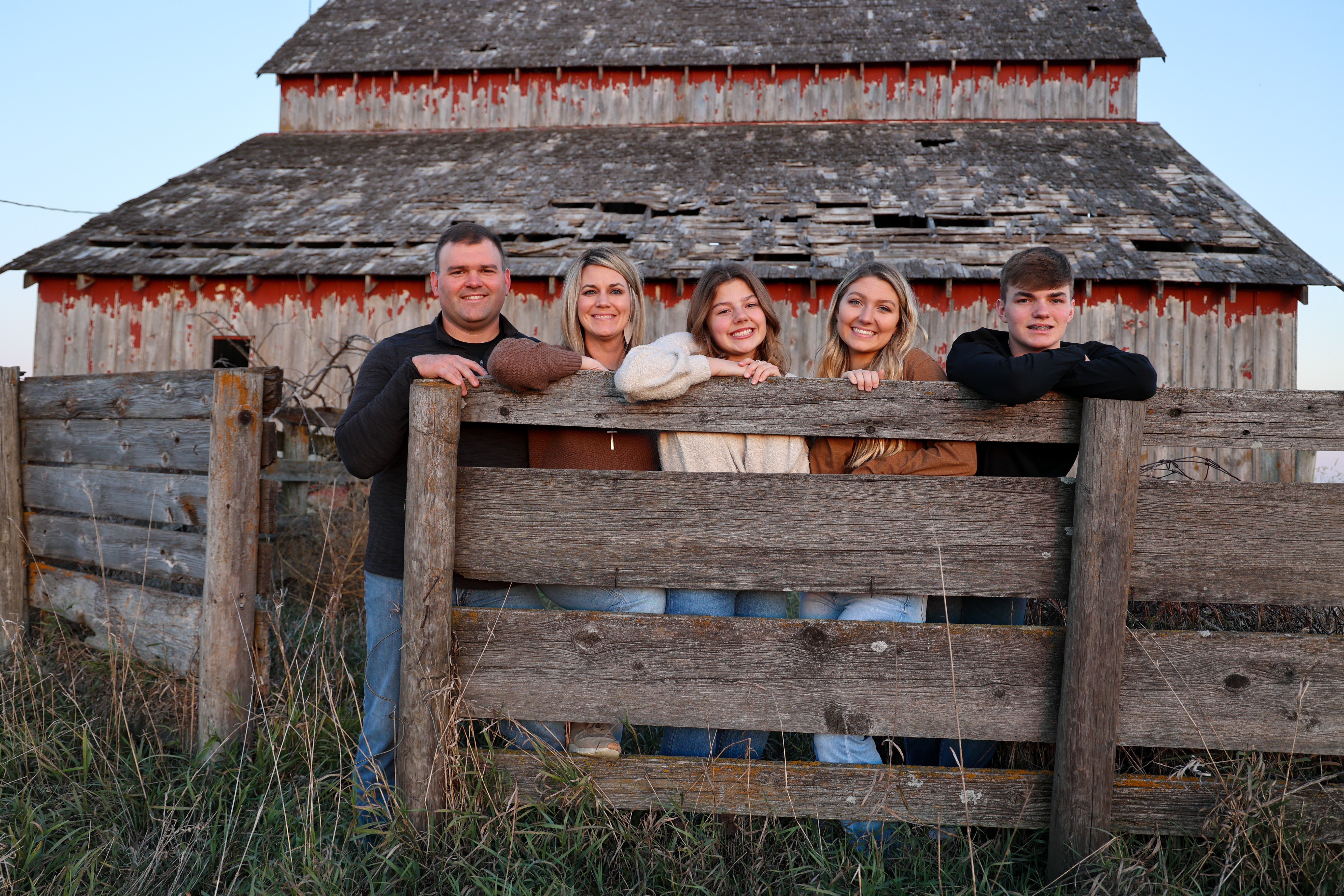 Home State Bank is excited to announce Bob Allen is new Bank President. Bob has been with Home State Bank since April 2012 and is excited to continue and build on the work of former bank president, Sid Jones, who will be continuing as CEO of Home State Bank.
Let's get to know our new Bank President, Bob Allen, a little better.
While in college, Bob worked part-time for the Greene County Soil & Water Conservation District. After college, he continued his work there for another year as a full-time employee. In 2004, Bob fell in love and started his career in the banking industry eventually joining Home State Bank in April of 2012.
When not at the bank working for our customers, Bob enjoys spending time and participating in activities with his family. You can often find Bob working on his family farm and enjoying the changing of the seasons on the farm.
If you're looking for Bob, make sure to check his farm equipment first. He can spend hours upon hours in farm equipment or even in a vehicle and rarely listen to the radio. As he states, "I like to use this time as my personal "think tank" and a time to reflect and refocus."
What Differentiates Home State Bank?
The foundation of our team at Home State Bank is leaders in building lasting relationships. Between both customers and team members, regardless of the financial journey in life, people can tell that Home State Bank is focused around building the best relationships.
Looking to the Future
At Home State Bank, we have an energetic and youthful team which I am grateful for. I'm looking forward to watching everyone grow and develop into their banking careers and I'm truly excited to be a part of the journey.
Member FDIC