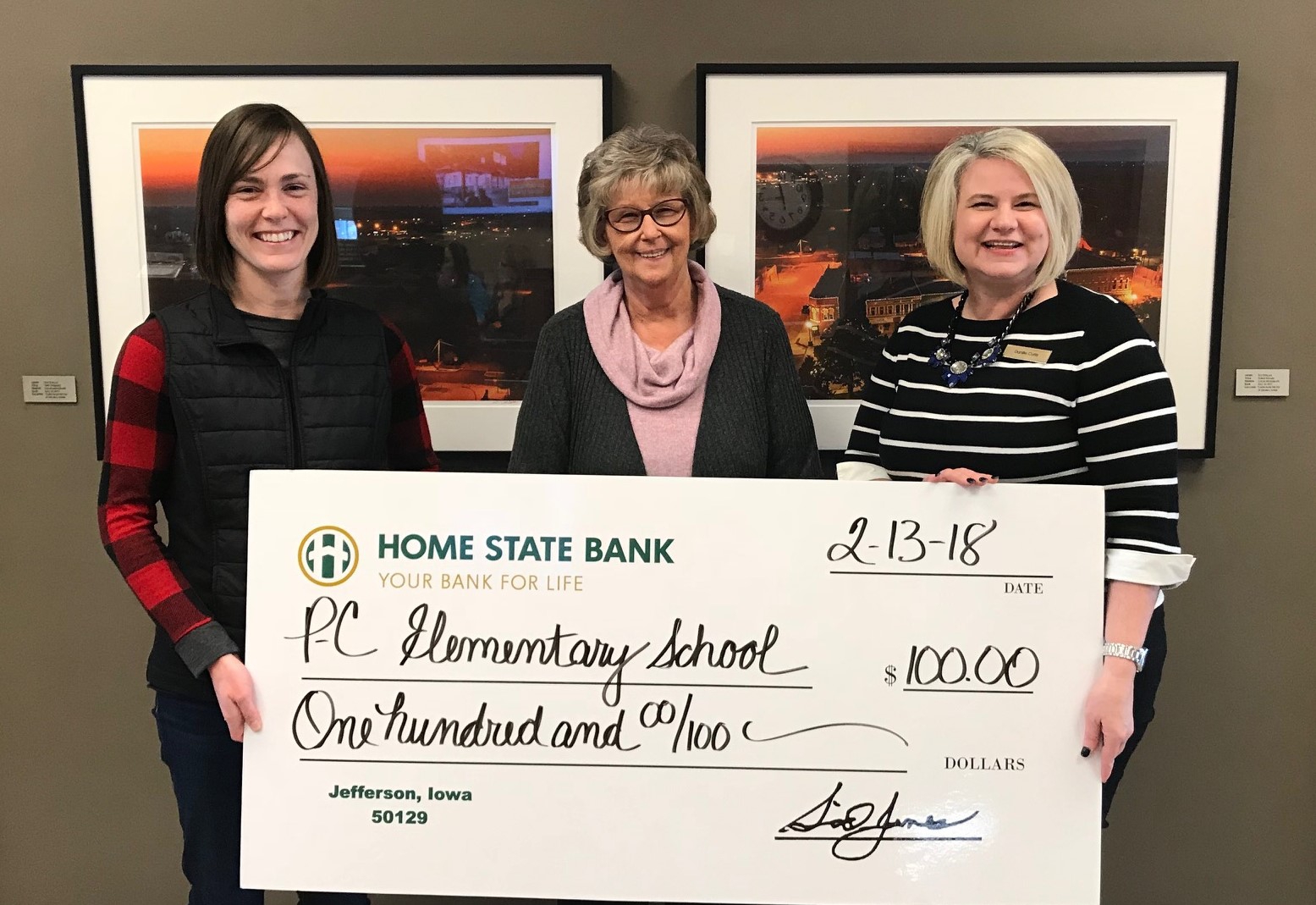 We are excited to announce the winner of our February Extraordinary Citizen Award, Pat Sims!
Pat was nominated by Libby Towers who wrote, "Pat is a retired teacher who continues to give so much to the youth of Greene County. She volunteers several hours of her time each week to help get Paton-Churdan kindergarten students on the right educational path. At the end of every quarter she is here every day until student assessments are done. In addition to the time she volunteers at school she is a constant supporter in the stands for the student's extra-curricular events. Pat's help does not go unnoticed and we'd like to give her the recognition she deserves!"
Pat chose the Paton Churdan Elementary School Fund as the recipient of the $100 donation from Home State Bank. Congratulations Pat!
Do you know someone you think deserves an Extraordinary Citizen award? Come into the bank and ask for a form or fill one out on our website here.