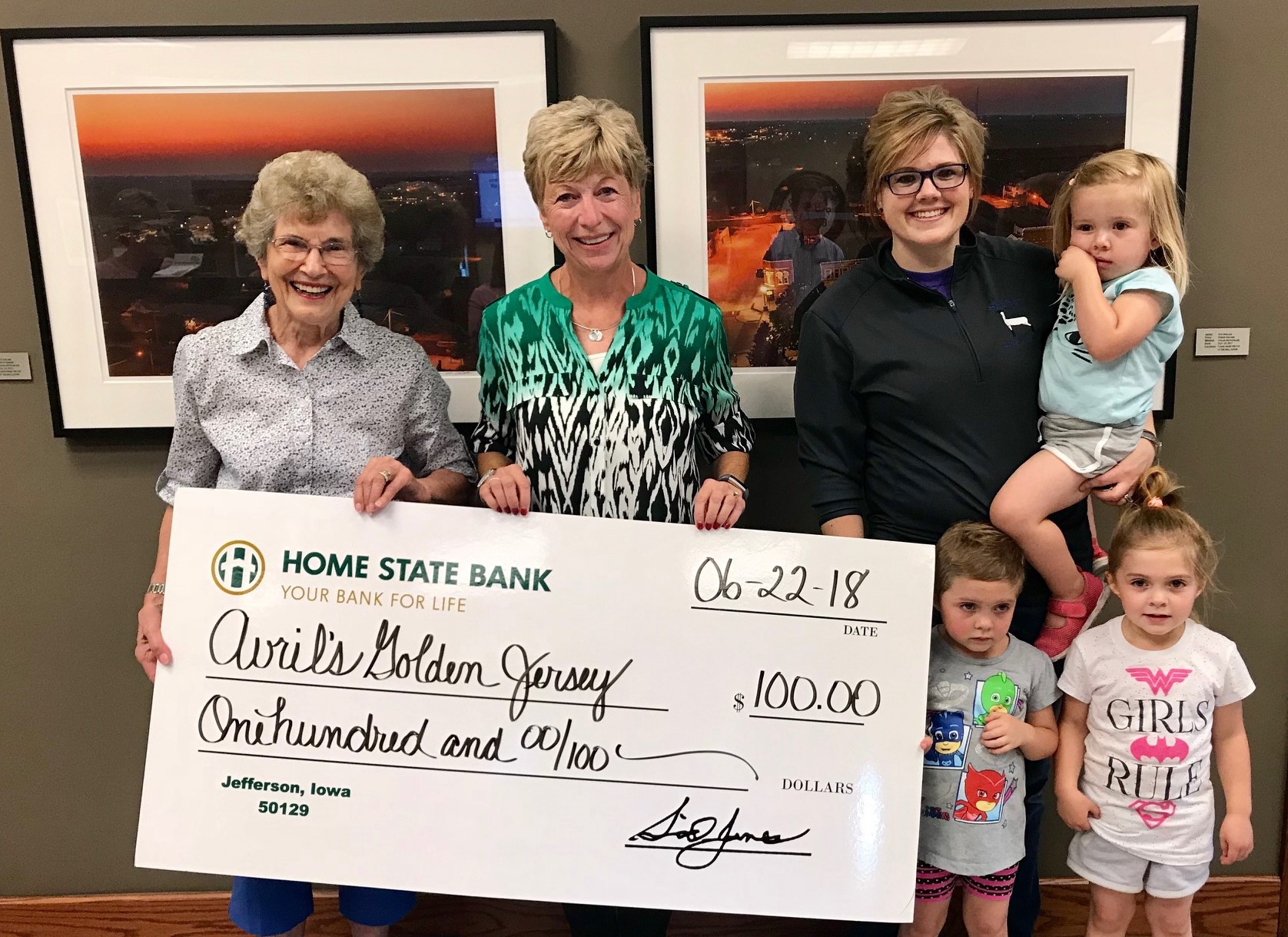 Home State Bank is excited to announce the winner of their June Extraordinary Citizen Award, Pat Richards! The award is a local award given by Home State Bank to an extraordinary Greene County citizen or group who has gone above and beyond by giving their time and/or resources to benefit the community. The citizen(s) must be nominated by another Greene County resident. Winners get to select an organization in which the bank will donate $100 to in their name.
Lois Clark nominated and praised Pat by saying, "Pat is the epitome of an ambassador making Jefferson visitors feel truly welcome. She greets visitors at the Bell Tower enthusiastically and gives them info as they view Greene County from atop the tower. She is seen excitedly guiding groups in various locations with her boundless energy. Her presence at the Bell Tower helps spread the welcome mat to all visitors!"
Pat chose to give the $100 donation from Home State Bank to the Avril's Golden Jersey fundraiser. Avril's Golden Jersey fundraiser's goal is to provide a chemo shirt for all the children at Blank Children's Hospital who are battling cancer. This shirt will provide easy port access for the children receiving chemo, resulting in a more comfortable process.
Thank you for being an extraordinary citizen Pat, and for choosing this incredible fundraiser!
To nominate a community member for a future award, stop in the bank and pick up a form or visit us online at hsbankiowa.com/award for an electronic submission.