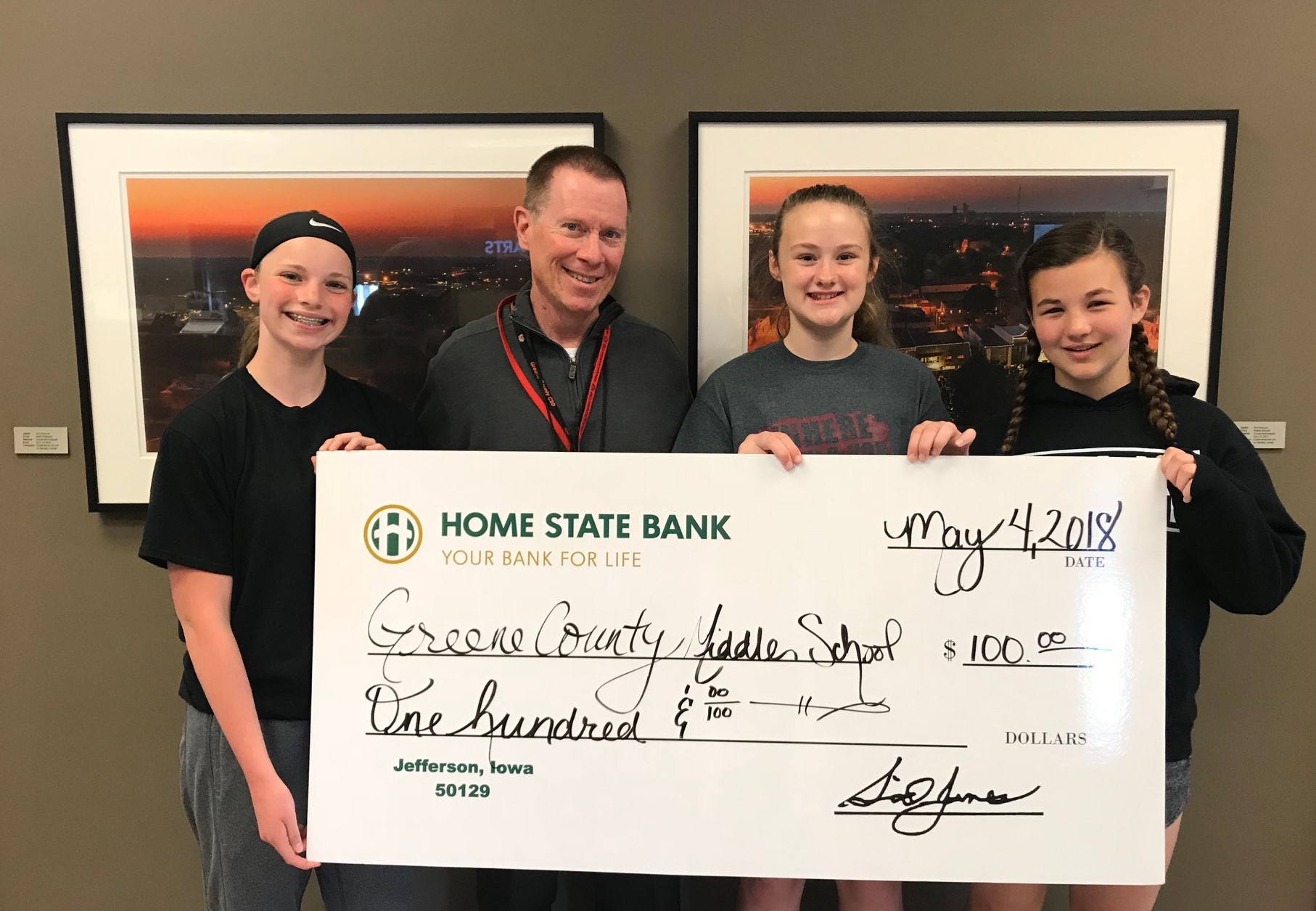 Home State Bank is happy to announce the winner of their May Extraordinary Citizen Award, Tom Braun! The award is a local award given by Home State Bank to an extraordinary Greene County citizen or group who has gone above and beyond by giving their time and/or resources to benefit the community. The citizen(s) must be nominated by another Greene County resident. Winners get to select an organization in which the bank will donate $100 to in their name.
Grace Curtis, Olivia Shannon, and Alexa Peters, nominated their teacher Mr. Braun for always putting his students and school first. They said, "Mr. Braun pushes us to do our best and sets high expectations to get the best out of us. He has made us better students, better sisters, better teammates, better leaders, and harder workers. He will leave an impact on every one of his students and a huge mark on this school!"
Mr. Braun chose to give the $100 donation from Home State Bank to the Greene County Middle School. Thank for all your do for your students!
To nominate a community member for a future award, stop in the bank and pick up a form or visit us online at hsbankiowa.com/award for an electronic submission.