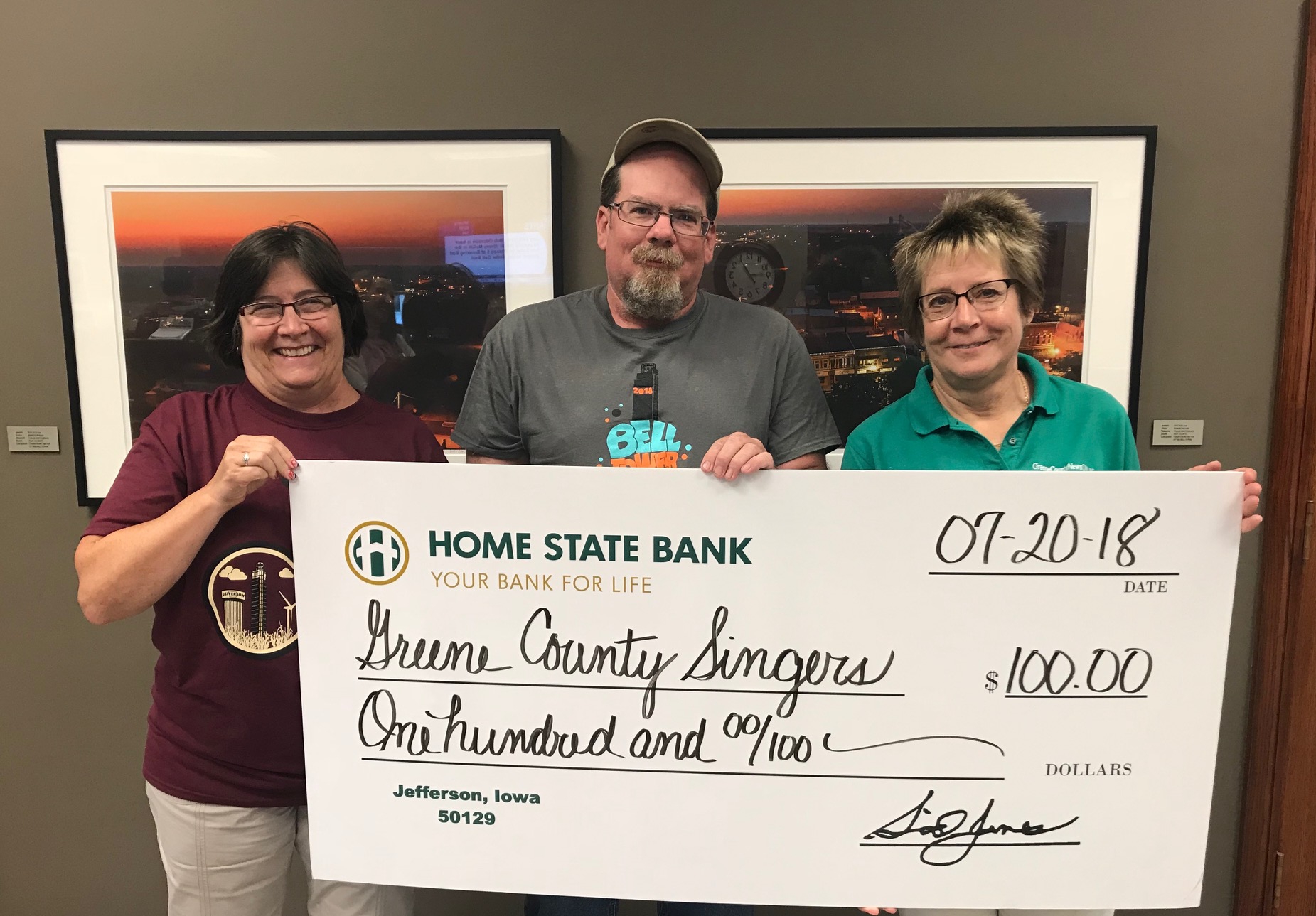 Home State Bank is happy to announce the winner of their July Extraordinary Citizen Award, Clay Ross!
Tori Riley nominated Clay and acknowledged his behind-the-scenes work around our community. Tori explained, "Along with being a driving force of the Community Players of Greene County, Clay does important behind-the-scenes work at community events like Relay for Life and the Bell Tower Festival, stepping in to help with logistics without being asked. Moving cement barricades for the Bell Tower Festival inflatables and helping with small details for the Bill Riley Talent Search are just two recent examples of Clay's volunteerism. He seldom gets thanked for what he does, but I think he's an extraordinary citizen."
Clay chose to give the $100 donation from Home State Bank to the Greene County Singers group.
Thank you for being an extraordinary citizen Clay, and for all you do for our community!
Know someone who you think deserves an Extraordinary Citizen award? Come into the bank and fill out a form or fill one out on our website at hsbankiowa.com/award.