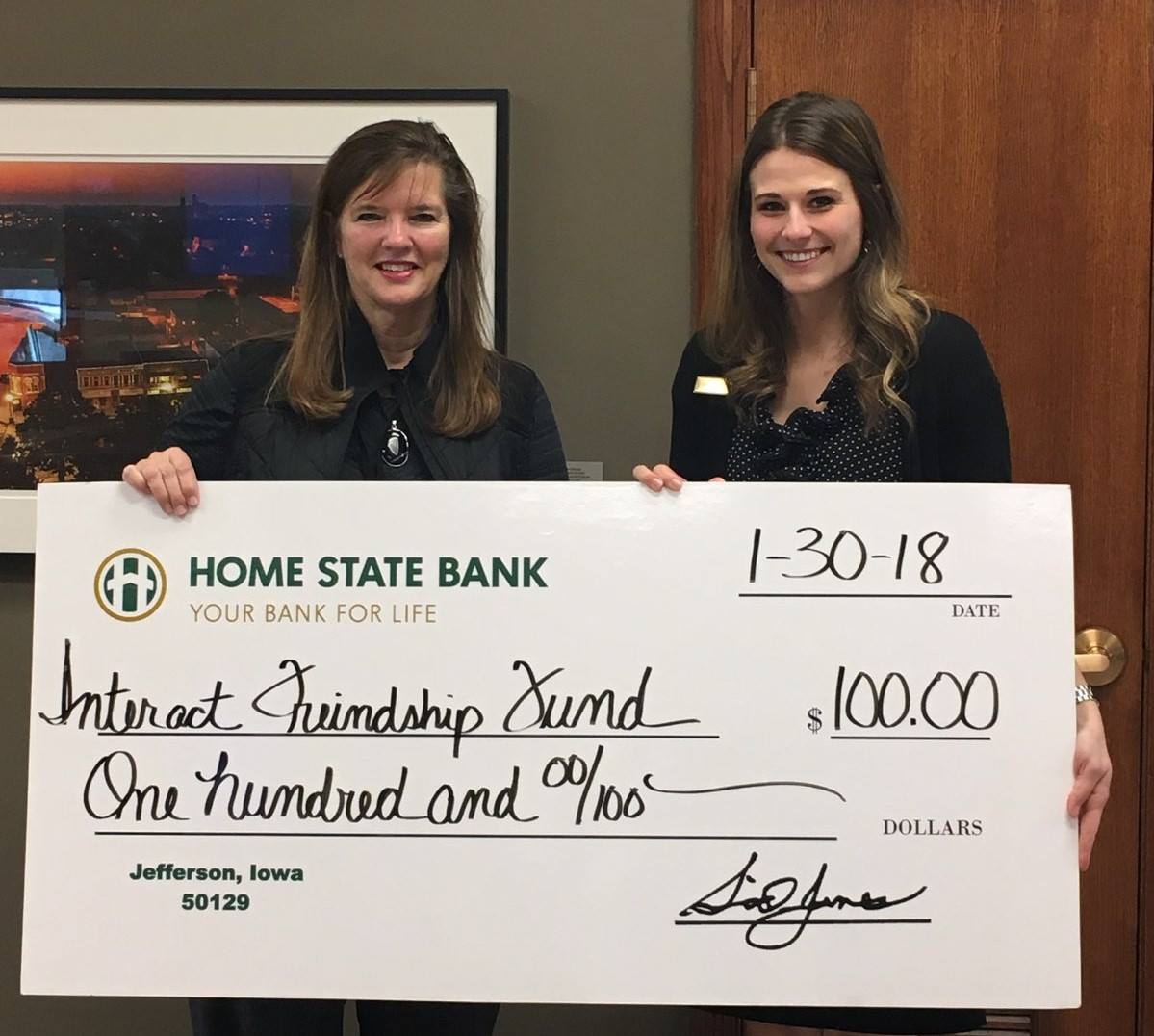 We couldn't be happier to announce the winner of our January Extraordinary Citizen award, Teresa Green!

Teresa was nominated by Abby McConnell who wrote, "Teresa is always willing to help you become the best person you can be and provide you with the most opportunities possible. She is patient, kind, and always putting others first. Through all of her involvement she truly shows what it means to... provide a positive impact in this community and in individual's lives. Teresa is a true role model and a blessing to have in our community and school district!"

Over the years, Teresa has impacted the lives of many students in the Greene County School District through teaching, coaching, coordinating proms, the leaf raking projects, Interact Club, and helping kids get hands-on work experiences through the high school M.O.C. program.

Teresa chose to give the $100 donation from Home State bank to the Interact Friendship Fund at the Greene County High School. Thank you, Teresa, for all you do for our community and school district!

Know someone you think deserves an Extraordinary Citizen award? Come into the bank and ask for a form or fill one out on our website here.