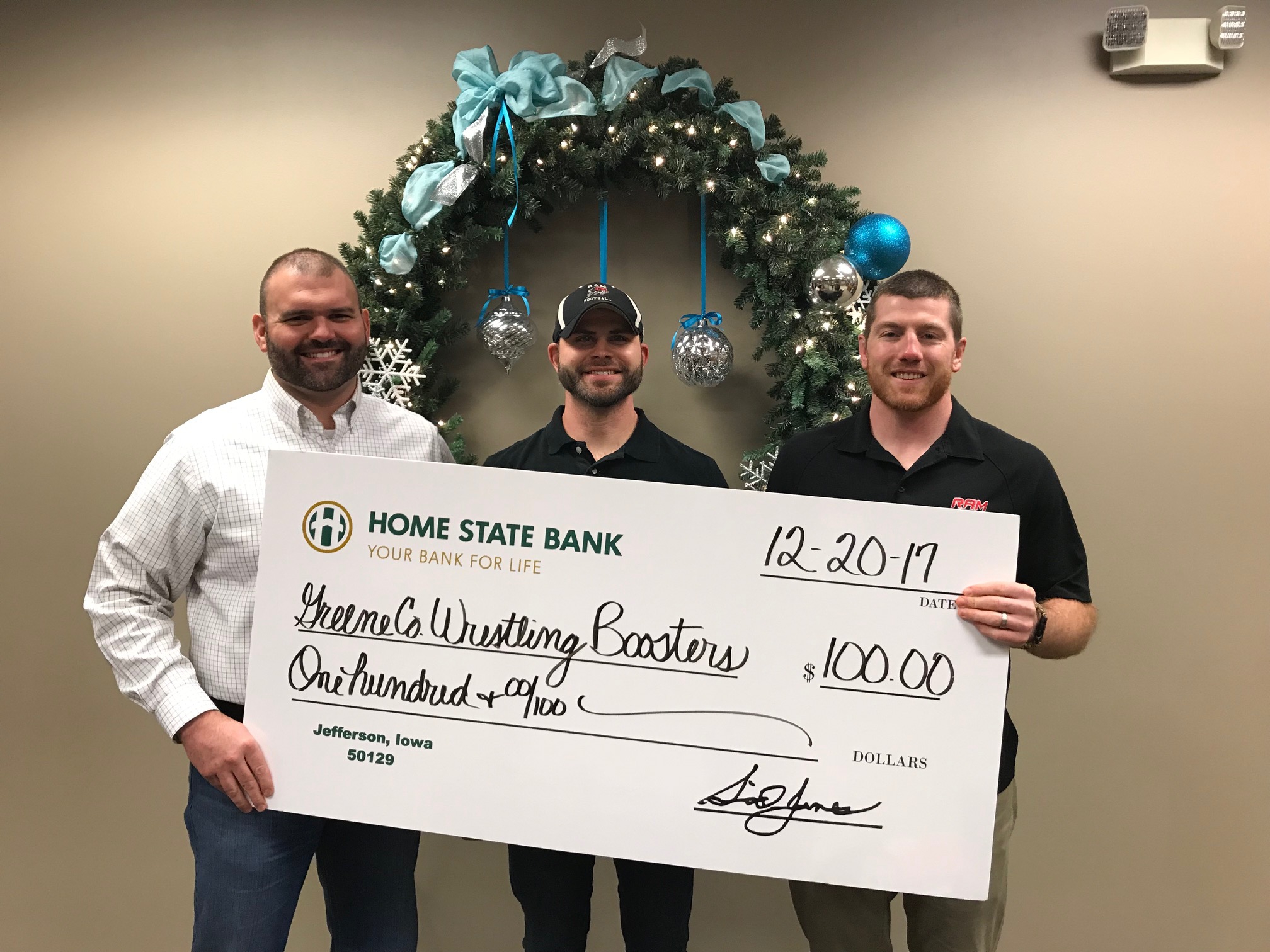 We are excited to announce the winners of our December Extraordinary Friday award!
Bob Allen (left) nominated Shawn Scheuermann (middle) and Joe Yoder (not pictured), who deployed with the Iowa Air National Guard's 132nd squadron to Puerto Rico to help with the relief efforts of Hurricane Maria. In Bob's nomination he states, "We are all very thankful for the men and women who unselfishly serve our country to keep us all safe, so we can enjoy all of our freedoms."
Shawn and J...oe chose to give the $100 donation from Home State Bank to the Greene County Wrestling Booster Club, represented here by Greene County High School's assistant wrestling coach, Spencer Bauer (right).
Know someone you think deserves an Extraordinary Citizen award? Come into the bank and ask for a form or fill one out on our website at hsbankiowa.com/award.