Posted On: June 19, 2018 by Home State Bank in: General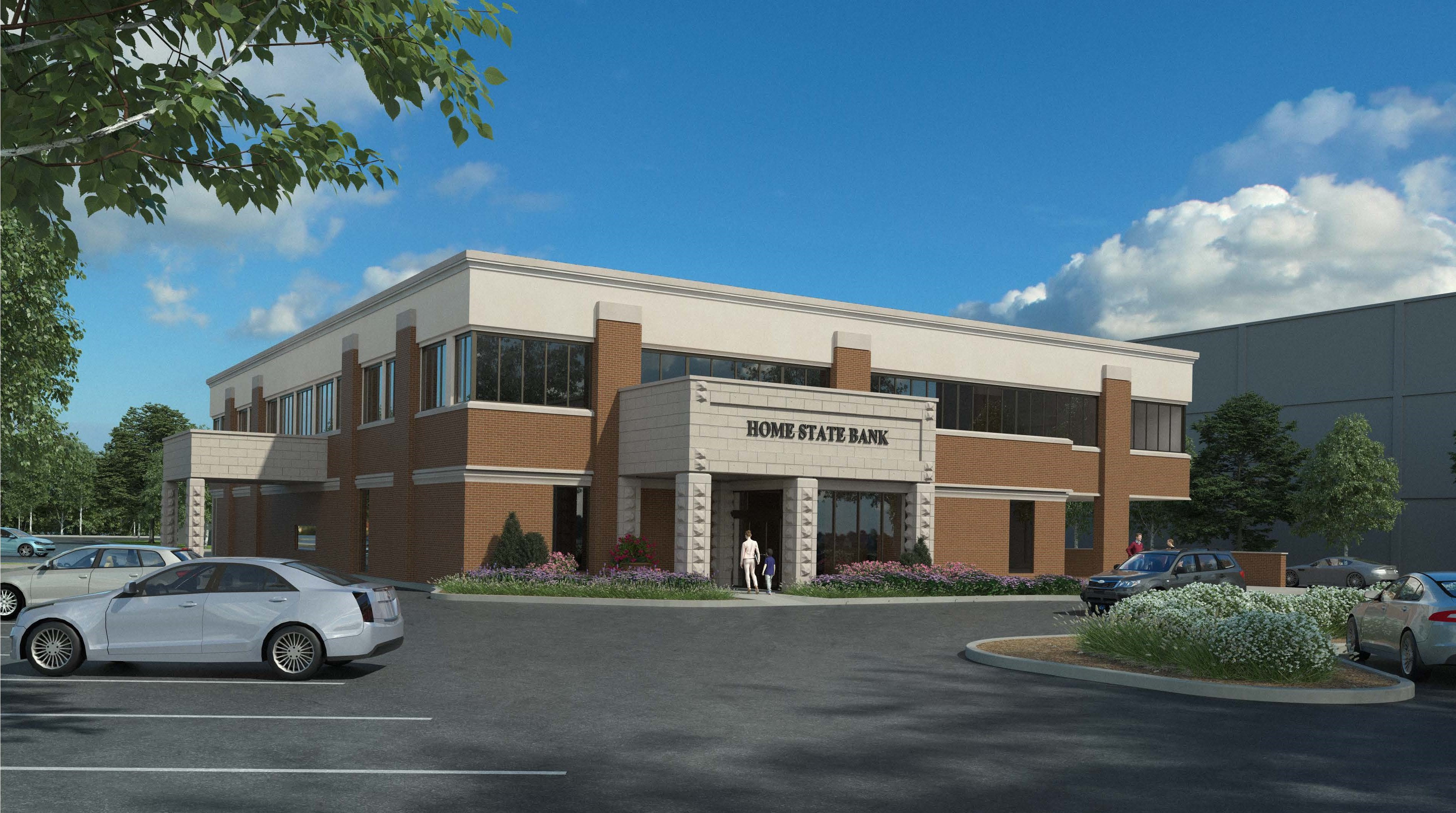 Jefferson, IA June 19, 2018 – Home State Bank has announced their plans for the addition of a second floor to their current location.
President and CEO, Sid Jones stated, "In response to the continued support of the community, and in our pursuit of being leaders in building lasting relationships, we continue to grow in the number of employees and in the services we provide. Not wanting to use more of our parking lot area, the only option was to explore the idea of a second floor. The addition will nearly double the size of our space and allow for continued growth."
Construction of the exterior of the new floor will begin this summer, with hopes of it being fully enclosed by November. The interior will be worked on during the winter months, with full completion of the second floor within one year.
The bank will utilize the same general contractor as with prior projects, Kirk Gross and Company, who will use as many local sub-contractors as possible.
Temporary office spaces will be moved into the parking lot within the next week. Jones added, "As with the past construction projects we've had, we'll once again ask for your patience as we work through the construction process."