Posted On: March 20, 2018 by Home State Bank in: General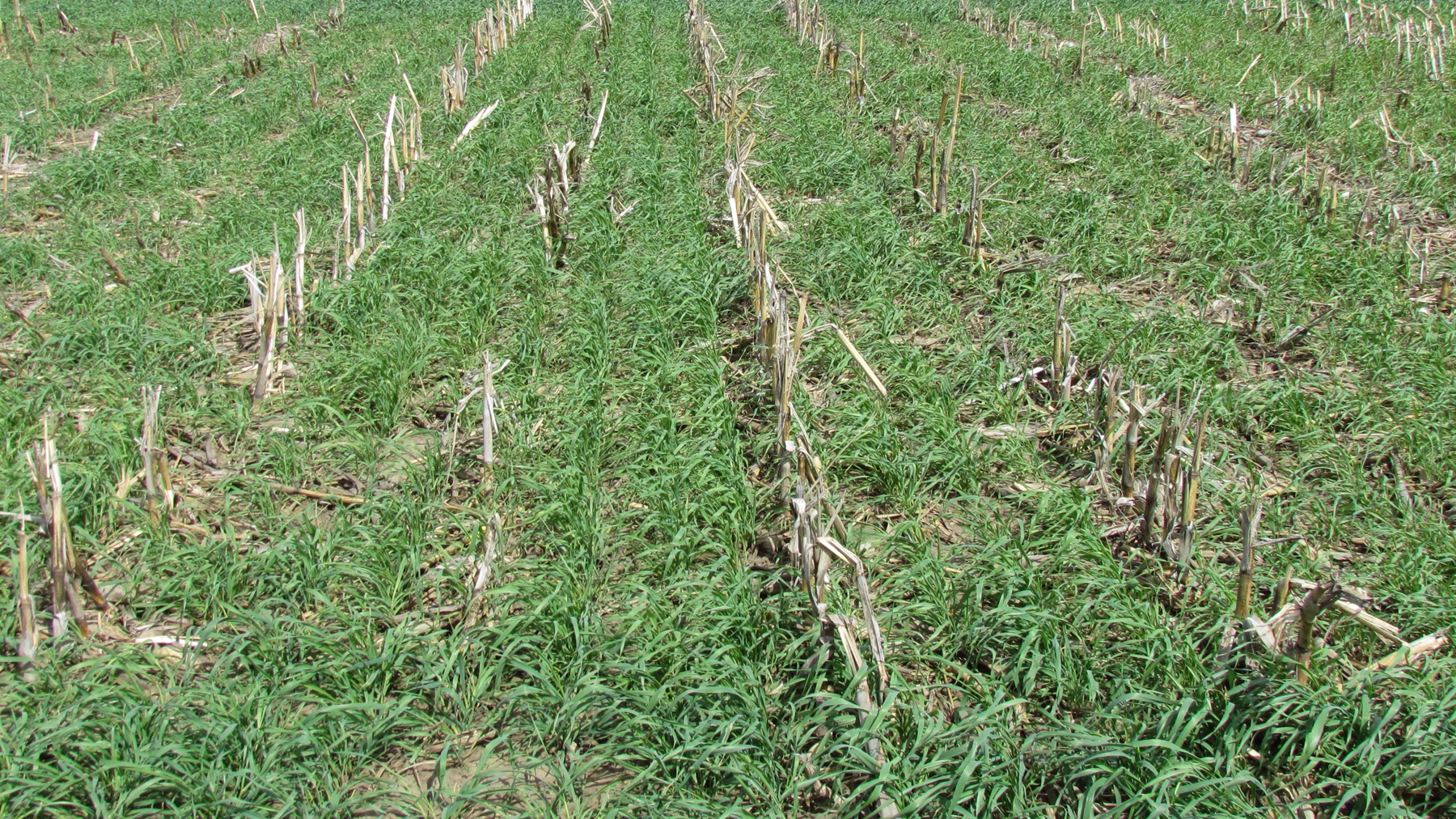 Cover Crops 101
By: Gerry Stein
A cover crop is a plant type grown on row crop acres with the intent to better protect the soil and enhance soil quality. Our parents, grandparents, and great grandparents may have referred to cover crops as, "green manure".
Utilizing cover crops is a soil conservation strategy designed to protect and enrich the soil when it would otherwise be bare. Soil is at particular risk after harvest, over the winter, and during the spring months when there is very little cover from row crops. In this article we will look at the benefits of cover crops and briefly describe the four general groups of plants that are utilized in cover crop programs.
The benefits in implementing a cover crop program are wide-ranging. The breakdown and decay of cover crops that have been terminated increase soil organic matter while improving soil health, soil quality, and soil productivity. Actively growing cover crops as well as cover crops that have been terminated prior to the planting of corn and/or soybeans, reduces soil erosion by slowing the impact of raindrops hitting the soil surface and by slowing the movement of water across the soil surface. Plants above ground and the root systems below the soil surface slow the movement of water which helps reduce nitrate leaching from the soil therefore promoting water quality. A cover on the soil also suppresses winter annual and early season spring weeds. For those who raise livestock there is the opportunity to utilize cover crops in a late fall or early spring grazing program for cattle.
Four general groups of plants can be utilized in a cover crop program. Small grains include winter cereal rye, winter triticale, winter wheat, winter barley, and oats. A cool season grass sometimes used is annual rye grass. Brassicas include turnips, oilseed radishes, brown mustard, and rapeseed. Legumes sometimes used are hairy vetch, common vetch, winter lentil, and winter pea.
Each type of cover crop performs differently and has specific attributes. NRCS has an online reference, in chart format, that summarizes the general groups of plants used as cover crops. The chart offers best use situations for each category of plants. It is two pages in length and is entitled, Cover Crops: A guide for Iowa Producers. In the next newsletter information regarding seeding methods will be presented. Management information, especially the termination of cover crops prior to the planting of row crops will also be discussed.