Posted On: November 16, 2017 by Home State Bank in: General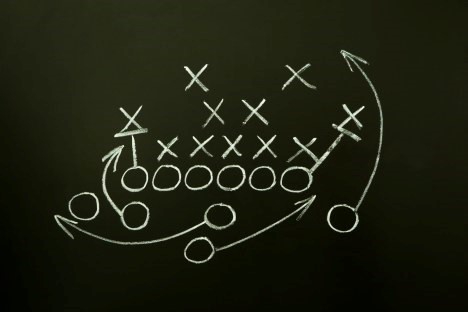 A Game Plan
By: Danille Curtis
Every great coach knows the importance of having a game plan before a big game. It has been said that, "Every game has a winner. Every winner has a game plan." We also need a game plan, not only for life, but for death. I know it's not a popular topic--nobody really wants to talk about what happens when they die. However, that game plan—although difficult—may be the most important plan you make.
Studies have shown that up to 55% of Americans die without a will or an estate plan. So, what happens to the money, land and investments of these approximately 1.4 million people every year? They are at the mercy of the laws of the state where you reside. I heard a quote once and it really stuck with me, "Either you have an estate plan that you create, or you have an estate plan that the state creates for you." I don't know about you, but I would rather have a say in what happens to my assets when I'm gone.
Why should you plan?
There are two very good reasons you should plan today for what will happen tomorrow.
1. Make a plan to provide for the welfare and comfort of the people you leave behind.
This may seem obvious, but have you really thought about this? Often, people assume that they have taken care of everything by adding their spouse to their accounts at the bank, or adding a child's name to the safe deposit box contract. While those are good first steps, there is so much more to consider. When was the last time you reviewed your life insurance, annuities and retirement account beneficiaries? Did you know these types of investments are treated differently than other investments at death? Would your spouse or children be prepared to handle the details of your estate? Do you want to add that kind of stress on them at an already difficult time? Asking these questions today can provide great relief to those you leave behind.
2. A good estate plan will provide asset protection for your heirs and may minimize estate taxes.
Who loves the idea of a large chunk of your estate going to pay taxes? Wouldn't you rather minimize those taxes? Of course! Taking time today to lay out your plan gives you time to work around tax issues. Every situation is different and a trained professional can help you create a plan that will protect your assets. Your legal team is the best resource to help set up your plan.
Whether you plan to leave your assets to your family, a charitable foundation, or have different objectives; making a plan today will ensure your wishes are carried out. Stop in and see our wealth management professionals at Home State Bank to see how we can help you make a plan that works for you!